Over the past several years, there has been a troublingly persistent and growing conversation among some shelter leaders in "low intake" communities, that we should begin to consider selectively breeding shelter pets to ensure a consistent supply of adoptable pets. 
This conversation is premature at best, and relies on assumptions that are simply not true about the pets who are, right now, dying in shelters simply for lack of space and resources. Pets whose lives we must save. And with your help, we can—by focusing our attention on pet supply and demand.
In communities where "easy" pets like puppies, kittens, and small dogs are not dying due to lack of space or resources, it can be tempting to turn away from the realities of what is happening in places like California, North Carolina, Hawaii, and in Texas, the state where I live and work. 
Here in Texas, approximately 150,000 dogs, cats, and other animals are dying in shelters each year—though that's just an estimate because many pets still aren't counted. These are just a few of the pets who have died recently in Texas shelters because we couldn't get there fast enough to save them before they were euthanized: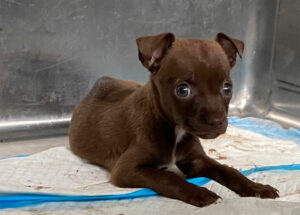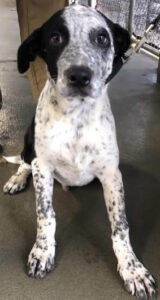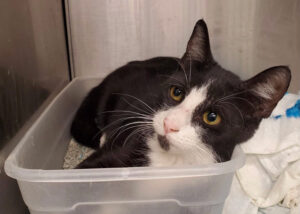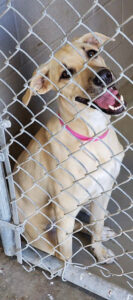 These four pets would quickly have found loving homes, without the bad luck of geography. They illustrate the fundamental—and unsolved—problem of undersupply in some parts of the U.S., and a massive oversupply, and therefore needless deaths, in others.

Before continuing to discuss the possibility of breeding shelter pets, the animal welfare movement must reckon with this ethical, practical, and ultimately solvable challenge.
We can put an end to space and resource-related euthanasia. To do so we must collectively focus our attention on this issue.
A call to action.
It's crucial we shift our language from talking about any "pet shortage" to naming the real issue, which is a lack of a national program to ensure adoptable pets can get out of high intake areas to safety in places where pets are needed. We must focus on the big picture—pet supply and demand—and resist the temptation to find "easy" answers to adoptable pet shortages.
For those who are motivated to act now, to stop more animals like Tan Girl, Sammi, Cookie, and the tiny, nameless puppy from dying in overcrowded shelters, while also ensuring a robust supply of adoptable shelter pets for the families in your community, there are a few ways you can help.
1. Reach out to our Maddie's® Fund, American Pets Alive! National Director of Pet Supply and Demand, Clare Callison.
She works with more than 100 shelters throughout Texas to get at-risk pets to safety with shelters and rescues around the country. After the devastating Texas weather this past winter, Clare and her colleagues got more than 1,000 pets out of shelters where they faced imminent death, to organizations just like yours.
2. Join the Human Animal Support Services conversations about pet supply and demand.
Each week, more than 200 animal welfare leaders come together on the Friday Animal Welfare Leadership Round-Up Zoom calls hosted by HASS and Maddie's® Fund. We discuss critical and emerging issues in animal welfare and have real, honest talks about how to solve our industry's biggest challenges. Watch this recording of a recent meeting on pet supply and demand and register here to join these calls.
If you want to be part of a dedicated, volunteer team of industry experts who are committed to building a better system for transporting pets from high intake areas to communities without enough pets, consider joining this working group.
4. Come see the problem for yourself.
It might sound crazy, but coming down for a visit to shelters in El Paso, Palm Valley, Dallas, Laredo, San Antonio, and many of the small, surrounding towns will give you an entirely new perspective and get you inspired to be part of the solution! We welcome staff, volunteers, and community advocates to reach out to us at info@americanpetsalive.org to learn more about visiting Texas shelters. We can help you plan an itinerary, connect you with the right folks, and even take you along on one of our urgent rescue transport trips.
5. Think critically and question everything.
Once animal welfare professionals end euthanasia of adoptable pets everywhere in the U.S., we need to consider turning our attention to other countries where animals are still dying in shelters. When it comes to saving animals' lives, we must think outside of our own shelters, towns, cities, states, and even countries, to look to the places where we can find adoptable pets while simultaneously ending needless euthanasia.