An estimated 30–40 million renters are at risk of being evicted by the end of 2020 and with 72% of renters owning pets, the number of animals displaced with their people could be catastrophic. Additionally, pre-COVID estimations asserted nearly 10 million low-and extremely-low-income renter households were severely housing-cost burdened, meaning 50% or more of their income is spent on housing costs. Due to the economic consequences of COVID-19, another 1.5 million rental households are expected to become severely housing-cost burdened.
These predictions underscore the need for shelters and other animal services providers to ready a response, offer services that will keep people and pets together, and/or provide temporary solutions to ensure families stay intact.
In coming months, many families will face the heart-wrenching decision of choosing between a place to live and the pets they love. Human Animal Support Services has created this toolkit to provide you with tangible ways to respond in your local area, region, and state in collaboration with The Association for Animal Welfare Advancement and The Humane Society of the United States. Together, united as the animal welfare field, we can do our part to minimize the trauma and devastation caused by the impending eviction crisis.
An important first step to prepare for this inescapable challenge is communicating with your employees so they are aware of the eviction crisis and its implications for your organization. Share the potential challenges and ask for their recommendations on how to create an organized response. Engaging staff in the problem solving and preparation for this response is vital to gaining support for new or expanded programming. 
Check out this Navigating the Housing Crisis Webinar presented by HSUS and ShelterLuv on the eviction crisis that includes background and historical information that can provide your employees with a better understanding of the current housing crisis in the US.

Next, meet with your volunteers and donors so they are also engaged in the journey. As with any crisis, clear, consistent communication with all stakeholders is essential to navigating the challenges effectively. Once a supportive structure is created, you can start focusing on developing solutions to support the community.
Talking to community members about your programming is critical. As people reach out or enter the shelter for assistance or with the intent to surrender their pet, asking the right questions, and responding with kindness and understanding, will help determine the best course of action for each individual situation. Training key staff and volunteers on how to provide this new level of support is paramount to success. Proactively letting the community know your organization is a resource will ensure fewer surrendered pets and greater community trust. See this example of program promotion from the Monadnock Humane Society.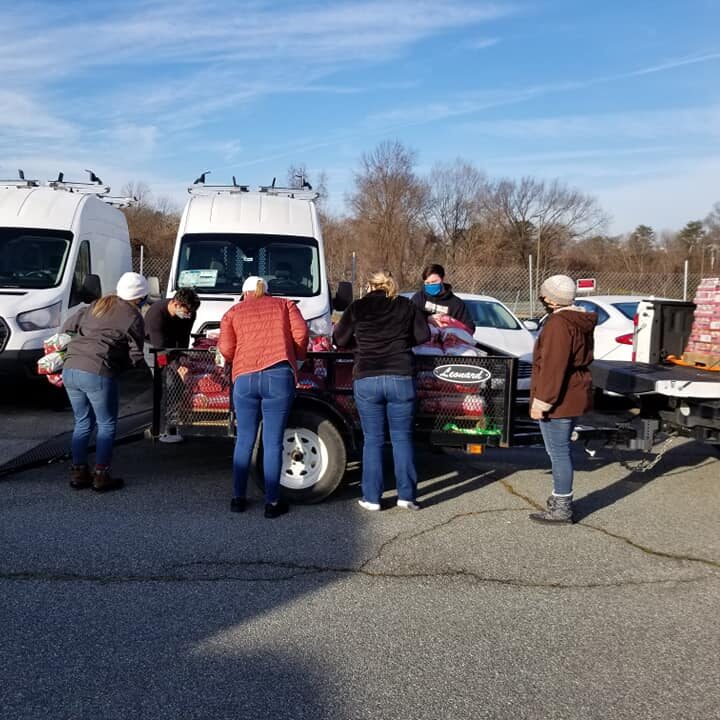 Guilford Supporting Animals in Their Community
Guilford County Animal Services saw the need for more resources to keep families together in Greensboro's Glenwood Community. Guilford staff members frequently responded to call about loose dogs and a need for food assistance in the area. To better close the gap, Guilford is leasing a space within Glenwood to make it easier for community members to know where to go for help with their pets and can walk up and knock on the door. Branching out and being a presence in communities is essential to supporting people and animals. Read More >
In this first phase of the toolkit, you will find resources on how to shift old protocols and implement new ones to better support human-animal families facing eviction and possible separation in your community. With funding and staffing being the most probable challenge in implementing new programming, this first phase of the toolkit is focused on what shelters can work on first using their existing networks and resources. In addition, you will find sample resources shared by HASS pilot shelters across the US that have already started shifting their work in response to the eviction crisis and keeping more pets with their people together, in general. 
Keeping Families Together Module Structure
In each chapter you will find recommendations broken down into actionable steps. With each action step, we have listed the necessary tasks that staff and high level volunteers can take to contribute to completing the action step, as well as tasks that can be assigned to any volunteer in your organization. We understand volunteers may not be legally allowed to do these tasks depending on the region, so we recommend you assign these tasks to the appropriate people, as you see fit.
Keeping Families Together Terminology
Advocacy – To provide public support; to speak up on behalf of a person, animal or family in need; to be a champion for a living being or a cause. If there are restrictions on how your agency could provide public support, look through our advocacy section and identify which of the action steps your team can engage in. In order to keep more families together, we must stay informed and learn how to effectively communicate the needs of our community members with housing agencies, police enforcement, animal service commissioners, social services agencies and other intersecting entities that play a role in keeping people with their pets. 
Community members – Local pet owners and non-pet owners
Companion animals – This term is used to refer to pets, but shifts more towards identifying them as living beings who provide us with companionship, amusement, psychological support and all other functions that add to the human-animal bond. The term shifts away from animals only being recognized as "property." Companion animal does not refer to service animals or emotional support animals.  
Families – Since family make-up could vary greatly, in the toolkit whenever the term "family" is used, it includes human-animal families, interspecies families, individual and their pet(s), multiple family members and their pet(s)
Experiencing homelessness – According to the Substance Abuse and Mental Health Services Administration (SAMHSA), this includes 
An individual or family who lacks a fixed, regular, and adequate nighttime residence, such as those living in emergency shelters, transitional housing, or places not meant for habitation,

or
An individual or family who will imminently lose their primary nighttime residence (within 14 days), provided that no subsequent housing has been identified and the individual/family lacks support networks or resources needed to obtain housing,

or
Unaccompanied youth under 25 years of age, or families with children and youth who qualify under other Federal statutes, such as the Runaway and Homeless Youth Act, have not had a lease or ownership interest in a housing unit in the last 60 or more days, have had two or more moves in the last 60 days, and who are likely to continue to be unstably housed because of disability or multiple barriers to employment,

or
An individual or family who is fleeing or attempting to flee domestic violence, has no other residence, and lacks the resources or support networks to obtain other permanent housing
At risk of homelessness – According to SAMHSA, this includes individuals and families who:
Have an annual income below 30 percent of median family income for the area, as determined by HUD,

and
Do not have sufficient resources or support networks, immediately available to prevent them from moving to an emergency shelter or place not meant for habitation,

and
Exhibit one or more risk factors of homelessness, including recent housing instability or exiting a publicly funded institution or system of care such as foster care or a mental health facility

People and pets experiencing homelessness – This term refers to a unique population within those experiencing homelessness who have pets. Studies have shown that the estimates of people and pets experiencing homelessness together can vary, but the most recent count done in the US states that they make up approximately 10% of the total population of those experiencing homelessness. 
Support – To provide assistance. Support could be seen in many different ways; this includes how organizations can work together to create partnerships that support each other in working toward a common goal. 
Bargebuhr, T. (2020). Guilford County Animal Services to launch satellite site to help prevent animal surrender. Fox 8. Retrieved from https://myfox8.com/news/guilford-county-animal-services-to-launch-satellite-site-to-help-prevent-animal-surrender/
Definitions of Homelessness. (2020). SAMHSA SOAR TA Center. Retrieved from https://soarworks.prainc.com/article/definitions-homelessness
Eviction Response Toolkit. (2019). The Humane Society of the United States. Retrieved from https://humanepro.org/eviction-toolkit
Henwood,B., Dzubur, Eldin., Rhoades, H., St. Clair, P., & Cox, R. (2020). Pet ownership in the unsheltered homeless population in Los Angeles. Journal of Social Distress and Homelessness, doi: 10.1080/10530789.2020.1795791