"Friends of" organizations are the superpower secret weapon for municipal shelters that are ready to do more and save more animals. We had the opportunity to interview Sara Wolfe Vaughan, Marketing & Development Specialist at Friends of PACC about "Friends" groups and the incredible work they've done at Pima Animal Care Center in Tucson, Arizona.
What is a "Friends of" organization and how do they support municipal shelters?
A "Friends" group typically starts with a group of community volunteers coming together to support their local animal shelter in going above and beyond the limits of municipal funding and programming. Ideally, when supporting municipal shelters, this group evolves into a fully functioning, independent 501(c)(3) with a working Board of Directors and professional development (philanthropy) staff. The goal of a "Friends" group is to take the shelter to the next level by helping to provide the resources (funding, supplies, sometimes staffing) needed to save more lives.
Where does Friends of PACC focus its efforts?
The great thing about being an independent 501(c)(3) is that we can be very flexible in responding to the shelter's needs. We exist solely to support the shelter and because we are not under the limits of a governmental budget nor procedures, we can respond to shelter needs as they arise. In order to spend our donors' gifts in the most strategic and effective (read lifesaving) way possible, we rely on the insight of shelter leadership.
For example, the shelter clinic is one of our biggest focus areas. Medical needs that we support range anywhere from purchasing KMR kitten formula to paying the salary of a full-time vet, to paying for specialty medical care and procedures that can range from several hundred to several thousand dollars per pet. We rely on our relationship with the shelter's Chief Veterinarian and her referrals to make funding decisions that are best for each pet.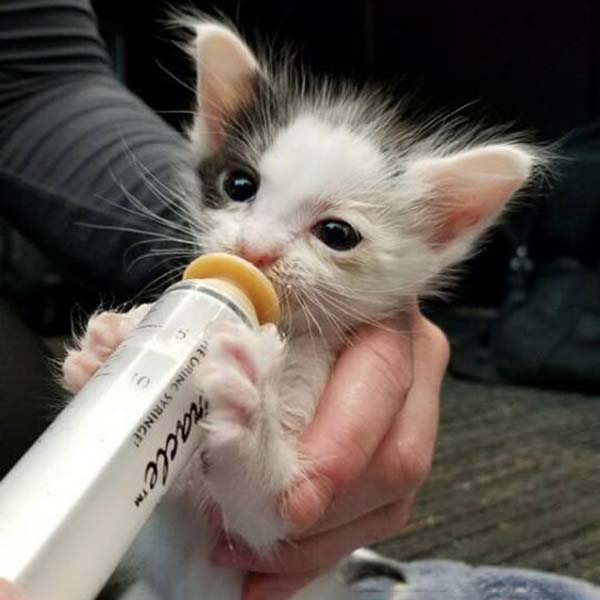 What are the biggest benefits and challenges of running a non-profit that supports the municipal shelter?
The greatest benefit of running a Friends group is that we essentially have one job, and that job is to build a foundation of philanthropy in our community that hopefully provides a sustainable source of funding for our municipal shelter. We aren't in the business of running the day-to-day tasks of the shelter, that's what the animal care pros do. And hopefully our work makes their jobs easier.
Our job is to tell the shelter's stories, to connect the community to their mission, and enable the shelter to do what they do best—save pets and help the people who love them.
Of course, that can be challenging as well. It's sometimes hard to not get caught up in those day-to-day needs and instead keep our eyes on the prize—more dollars to enable the shelter's good work.
One of the biggest challenges is getting our name out there so donors know the difference between us and the shelter itself. People are often confused and think that the shelter and our organization are the same entity. We work side by side with shelter staff and County leadership, of course, and that's very important, but we are our own organization—and that's what gives us superpowers!
Another challenge that pretty much everyone in our field encounters is the overwhelming need. This is especially true when working with municipal shelters who must accept every single pet that comes to their door. For example, Pima Animal Care Center took in over 18,400 pets last year. It can be difficult and you have to get creative, but treating every single one of those as pets as valuable individuals who each deserve all the resources they need to thrive is the right thing to do. That's our vision and I'm proud to share that PACC is currently at a 92% save rate. But there is always more work to do and we can't rest on our laurels.
How has a "Friends of" program helped your shelter succeed?
By having a team that can focus solely on building philanthropic relationships, we've created a sustainable base of revenue to support critical supplies, programming, and shelter staffing. We've brought in a level of support that simply isn't possible through municipal funding alone.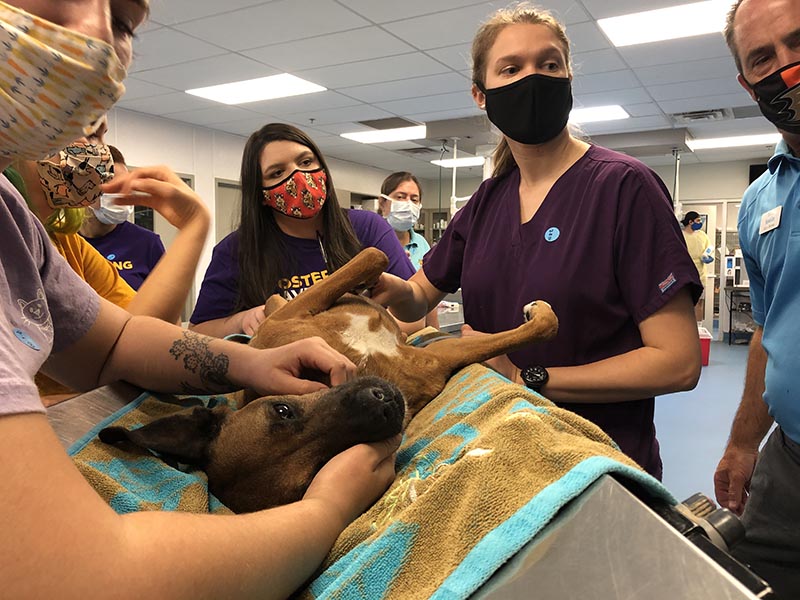 And thanks to our generous community we've been able to directly impact the lives of pets in need. Just this last year we purchased an ultrasound machine and training for the clinic, a machine that will allow pets to be diagnosed and treated quickly and more cost effectively than sending them off-site. Thanks to donations we've also funded two full-time staffing positions, one to keep more pets out of the shelter and in their own homes or foster homes, and one to work on saving dogs with behavioral needs. None of this would have been possible without our community's support.
What are some of the best fundraising ideas that Friends of PACC has done to support PACC?
In 2014 Pima County voters passed Proposition 415 to completely renovate the outdated Pima Animal Care Center to better serve the pets and people of our community. The $22 million bond granted the shelter an incredible new facility geared toward shifting from an animal impound model to a community resource center. Following this incredible growth, Friends of PACC and PACC partnered up for a $5 million dollar comprehensive campaign to implement two years of lifesaving programming, supplies, staffing, and more. Between shelter-specific grants to PACC and gifts to Friends of PACC from individual donors, we reached our goal and helped PACC's save rate climb to over 90% in the first year of having the new facility.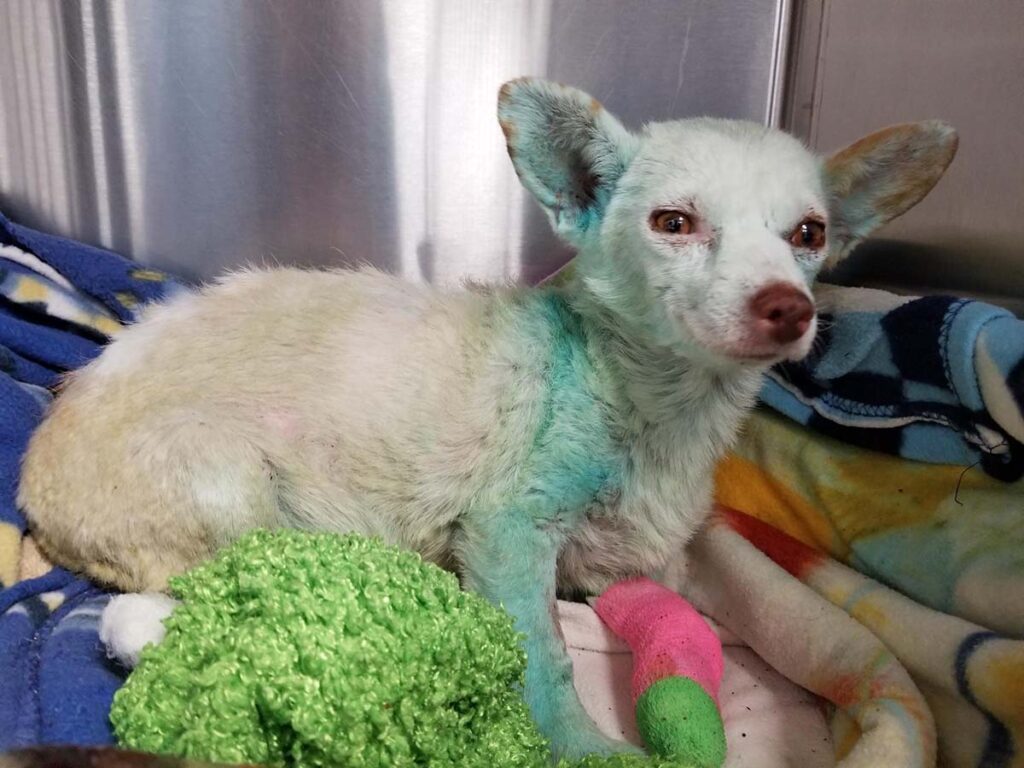 One life that Friends of PACC helped save was Paloma's! This tiny chihuahua was saved by one of PACC's Animal Protection Officers who responded to reports of a deceased dog. She was covered in ticks and an unknown green chemical when she was found. She raised her head to look at the officer and they immediately rushed her to the shelter clinic where it was determined she was severely anemic. Thanks to Friends of PACC's donors, Paloma was rushed to an off-site specialist for a blood transfusion and overnight observation. These swift actions saved her life and would not have been possible without outside funding from Friends of PACC. Read her whole story here.
Friends of organizations have a significant role in lifesaving for municipal shelters. Thank you Sara for sharing your insights!