As you know, we are always—seriously, always—looking for amazing programs and ideas that will help your organization keep pets with their families, where they belong.
In this edition of Steal This Idea, we have not one but five such ideas to share.
We are presenting this roundup now to spark some ideas to boost your fundraising efforts for Giving Tuesday—and beyond—because the only thing better than helping people and pets stay together, is getting your community excited and involved.
And please reach out if you have a Steal This Idea idea to share—we're on the hunt for more great ways to keep people and pets together, and pets out of shelters!
1. A Pet Ambulance Service to Get Owned Pets to the Vet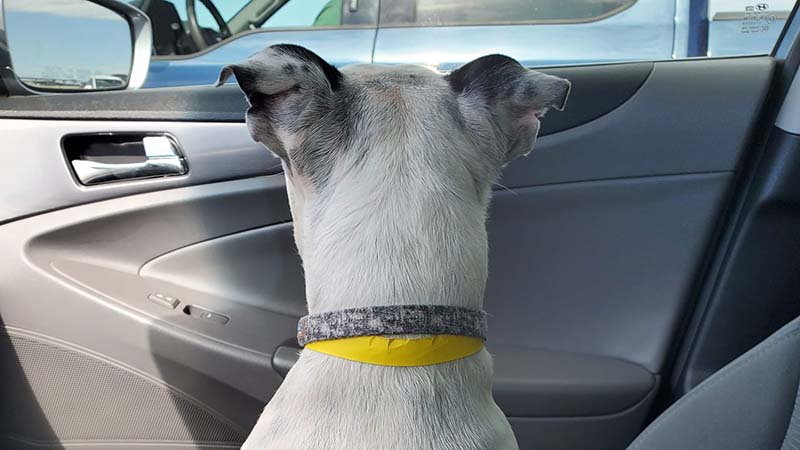 For years, the nonprofit Lollypop Farm in Rochester, New York, has been transporting owned pets to the vet when their owners otherwise had no way to get them there, but they've been doing it on an ad hoc basis. A few months ago, the organization decided to make this an official service offered to the community.
Caitlin Daly, vice president and chief operating officer, says a handful of families have participated so far. She expects that number to grow, by a lot.
"This service is so important because accessibility is such an issue right now everywhere, and especially in Rochester," she says. "Most importantly, it keeps pets and people together."
Lollypop Farm is signing MOUs with ​​Uber Pets and On the Move to get the pets to and fro. If your organization doesn't have a van, or volunteers ready to drive, Caitlin suggests reaching out to local transportation services to "see what they are willing to help with."
Funding comes out of the operations budget as part of the HOME program, a whole panel of services and resources to help keep pets and people together like a pet pantry and behavioral helpline.
One of the first pets to use this pet ambulance service is Fluffy the dog, whose owner Patti needed to get her to the shelter's vet clinic "ASAP due to a pyometra," Caitlin says. "We used Uber Pets to get her to our clinic for treatment and Fluffy was able to go back home with her loving mama."
2. Paying Vet Bills for Owned Pets
Early in the pandemic, KC Pet Project launched its Keep 'Em Together, KC initiative to make sure people suffering economic hardship would not have to give up their pets during that incredibly difficult time—or at any time. Keep 'Em Together is a comprehensive, wide scale program that includes crisis fostering, pet food and supplies, a pet support center and helpline, and more depending on a family's actual needs.
"We have an application on our website that people can fill out for assistance," says Chief Communications Officer Tori Fugate. Two case managers review the applications to see if there is a way for KC Pet Project to help.
One way the program does help, is when a pet is sick or injured and the owner can't afford the necessary veterinary care. That was the case with a Chihuahua named Fancy, who had been attacked by a big dog, and "had a completely severed jaw," Tori says.
"Her mom is houseless and was living in her car. She came to us and said, 'I can't afford treatment for my dog.' And so, she was giving up her dog to the shelter."
KC Pet Project presented Fancy's owner another option: Let them raise the funds for Fancy's surgery by posting her story on social media, and the family would be preserved.
"So, we shared her story on Facebook. We needed to raise $3,000. And we raised double what we needed," Tori says.
3. Providing Emergency Foster Care and Boarding for Owned Pets
Like many animal welfare organizations, BARCS in Baltimore saw an uptick in requests for assistance during the pandemic—and expanded their services to meet the need.
"It's not that our mission changed, we have always been an organization that loves animals AND humans, but we are now putting a stronger emphasis on animal social services, and compassionately serving families in crisis, a model that takes the best lessons learned from human social services, public health, education, animal welfare, and other fields," says Bailey Deacon, BARCS' director of community engagement.
In addition to crisis fostering, BARCS now offers emergency boarding at the shelter for owned pets for whom fostering isn't appropriate—like this dog, named Barak, who stayed at BARCS for four months.
His owner was in an induced coma after surviving a massive house explosion last October, then after healing and being released from the hospital, needed time to find new housing for himself and his pet.
The pair were reunited in late January, when Barak's dad found a place for the pair to live.
"​​He hugged and kissed his very best buddy, with all those around him watching in tears," BARCS wrote in a Facebook post. "Keeping this family together was worth the resources and worth the wait."
Bailey offers this suggestion for organizations wanting to start emergency boarding and other safety net programs: "Don't let barriers like supporter perception and other assumptions or unknowns get in the way of getting started. We didn't wait to get grants or a large pool of funding to move on the majority of this initiative. We knew that we needed to do and that in 'doing' we would show our community/donors/grantors why they should help us and support this lifesaving and family-preserving initiative."
Check out our Steal This Idea blog on Ruff Haven Crisis Sheltering's emergency fostering services—with tips on how other organizations can start such programs of their own.
4. Building and Fixing Fences
The City of Cabot Animal Shelter started their Fences for Fido campaign to repair families' fences and keep their pets safely at home. At the end of March 2021, the Arkansas shelter helped fix their first fence!
Officer Lauren Koder was called to check on a loose pair of dogs at an apartment complex. The two sweet dogs, Rubble and Caesar, got out when their gate collapsed from the hinges and they were playing in the parking lot.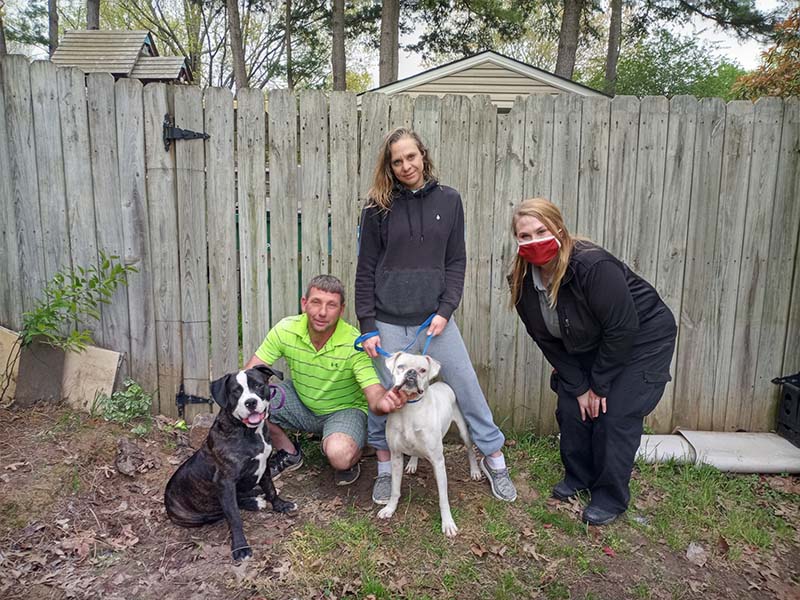 Officer Koder, concerned for the dogs' safety and knowing their family would be worried, brought them back to their yard and wired the gate shut. The dogs were happy and well-cared for, all that was needed was a quick repair to ensure they stayed safe and with their people.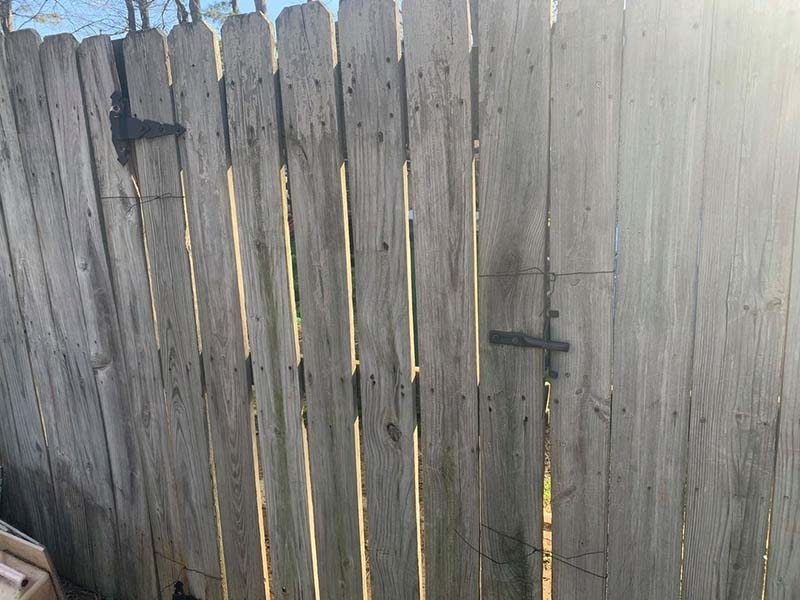 A broken fence can mean someone's dog slipping out and getting lost or injured. Rather than fine owners whose dogs escape through broken fences, as once was unfortunately common, this HASS pilot shelter is using this campaign to focus on education and support, all with the goal of keeping families together rather than separating them.
5. A Well-Stocked Pet Pantry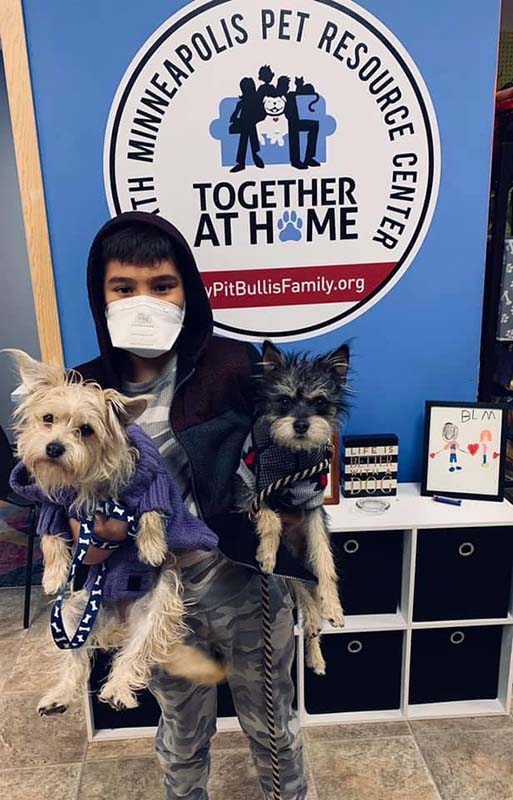 The North Minneapolis Pet Resource Center, a program of My Pit Bull is Family, has "just about anything a pet store would have." says MPBIF executive director Shannon Glenn. The center provides pet food (including prescription pet food), "litter, leashes, bowls, toys, litter, litter boxes, kennels, collars, treats, blankets, beds—you name it! We have supplies for all types of pets, too—guinea pigs, snakes, dogs, and cats. We do our best to have a little bit of everything on hand."
The organization will deliver supplies to families without transportation, or who can't make it to the physical location during open hours. Supplies and food are provided with no questions asked about income or need. Shannon says over 1,000 families have been served since the center opened in January 2020.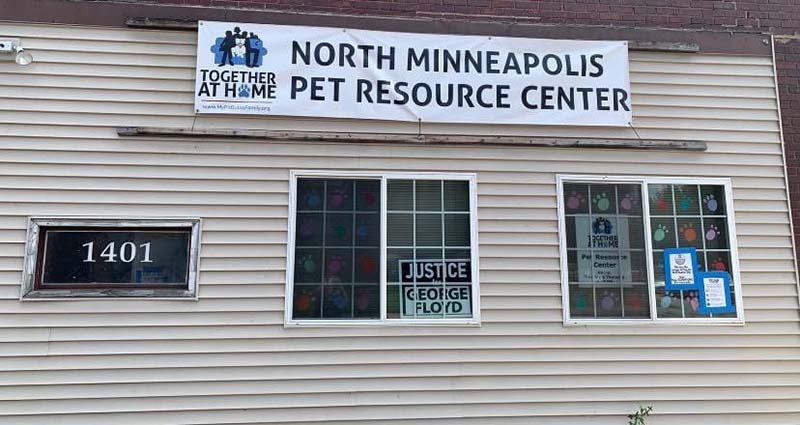 Word gets out on social media—MPBIF has an engagement coordinator who posts about the pet resource center on local Facebook groups—through local animal and human services organizations, and by "word of mouth," Shannon says. "Community members that we've had the pleasure to meet continue to tell their friends and family!"
Future plans include expanding the center's opening hours, adding more leadership positions and volunteers, creating a grooming suite in an unused space, and more depending on what people in the community say they need.
"Our team is full of ideas and energy. There's no telling what they're going to come up with for the future, but I'm here for it," Shannon says.