Entering 2023, we asked you for your animal welfare resolutions—and you've inspired the heck out of us with your bold, compassionate, insightful, collaborative, deeply hopeful answers.
You plan to get more lost pets back home, and find homes for more big dogs. You're building a Memory Garden for hospice dogs and their families, and lobbying to make rescue pets the official state pet before the end of this year. You're increasing access to vet care, and changing how we talk about pets whose owners can no longer keep them.
Your goals for this year are important, hopeful, and they can be achieved, working together. Thank you to everyone who responded, and everyone who is coming into this new year working so hard to keep people and pets together, and to save animals' lives.
"One of my goals is celebrating the wins more," says Rescue In Style founder Christine Nendick. "The losses really can take you down and we're so quick to move from one win to the next without being mindful during the successes. So taking in the really great moments, pausing and reflecting, and sitting in those wins."
Laramie Smovir, of the City of Great Falls Animal Shelter in Montana, says that her shelter's main goal for 2023 "is to increase our return to home numbers through education, microchipping, and community involvement."
For anyone who shares this goal: Be sure to check out our totally free HASS x HeARTs Speak Lost Pet Reunification communications kit for graphics, sample media pitches, and other fully-customizable materials to help communicate with your community in ways that'll help get more lost pets back home.
Ten-year-old Ethan Branscum is already an experienced animal lobbyist. Since he was 7, the young Kentuckian has been pitching lawmakers to make rescue pets the official state pet—and getting a nice share of media attention, plus some well-deserved recognition, while doing it. With momentum and determination on his side, Ethan believes that 2023 is going to be the year. "This year I resolve to work twice as hard to get the symbolic shelter pet bill passed. I think it will help raise awareness for animals in shelters all across the state," Ethan says.

Not everyone has years of government relations experience under their belt before junior high school! The HASS Government Communications: Getting Started guide is a great how-to for anyone getting started in advocating for policy change.
"A goal of mine is to stop stigmatizing returning and rehoming dogs. Why would I want someone to keep an animal they don't want/isn't a good fit/they can't handle?!" says Detroit Animal Care's Dana Eldred. "We can work to educate and provide resources to fight the disposable dog mentality while still not shaming returns and rehomes. Separate but related, I also want to ditch 'forever home' and replace it with 'loving home.'"

This HASS x HeARTs Speak Supported Self-Rehoming communications kit can help you raise awareness with pet owners about what self-rehoming is, how it can benefit their pets, and how your organization can support them through the process.
This thought is echoed by animal behaviorist and strategist Dr. Emily Weiss. "My hope for the New Year—we fully tackle the chronic issue of judging those who need to relinquish their pets," Emily wrote in a recent Facebook post, which is very worth reading in full. "Humans are animals too… and if we are to get ahead of the challenges we are seeing in shelters now including humans in our compassion/empathy umbrella is step one."
Animal behavior expert Trish McMillan—mom to celebrity dog Theodore, who is a fight bust survivor and good friend to chickens—has a language resolution as well: "I would like us to replace the term 'foster fail' with 'foster win!'"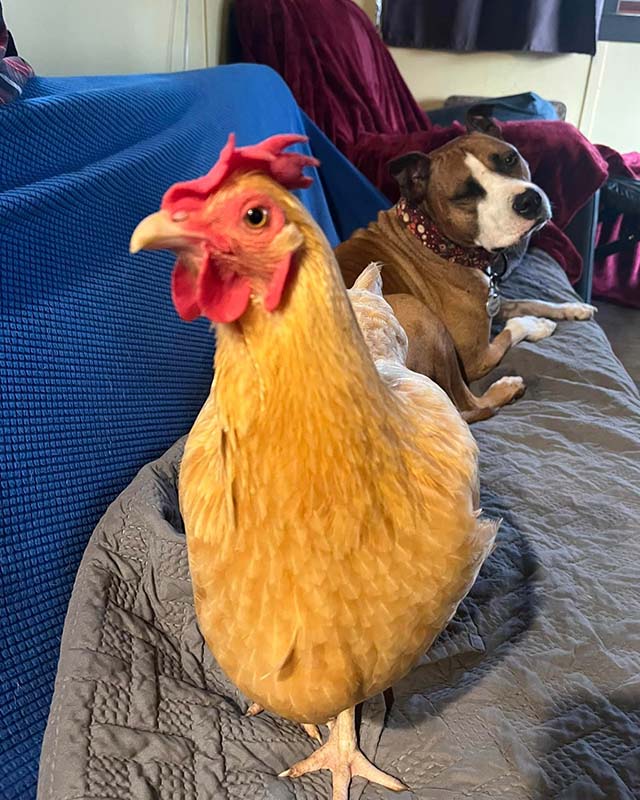 "In 2023, the LifeLine marketing team hopes to make headway in breaking down pit bull stereotypes and barriers," says Heather Friedman, chief marketing officer for LifeLine Animal Project in Atlanta, speaking for the LifeLine marketing team. Heather adds that her team is also committed to expanding their engagement by "finding more ways to reach new audiences outside of our echo chamber."

Marketing and communications professionals can find and share ideas by joining the Marcom job-alike.
Jamie Holeman, Pasadena Humane's senior director of marketing and communications, is looking at the big dogs, too. "At Pasadena Humane, one of our main goals in 2023 is to find more adopters and fosters for big dogs," Jamie says. "Sadly, many of the large dogs in our care are overlooked for days, weeks, or months before finding a new home. In 2023, we are pulling together staff from all areas of the organization to work together to get more big dogs out of the shelter and into homes as quickly as possible."

Pasadena Humane has a couple of strategies in mind toward this end: restarting a Length of Stay committee with representatives across the organization who will "work together as a team to create strategies for big dogs as a whole, as well as create plans for individual dogs who need more help," Jamie says. And on the communications side, "we are proactively planning a series of adoption and foster promotions throughout the year to help animals move quickly through the shelter and into homes."

For anyone sharing the goal of getting and keeping more big dogs in homes—check out the free Big Dog Master Class On-Demand on Maddie's University, and the also-free HASS x HeARTs Speak Big Dog communications kit.
Nicole Farrell tells us she is most excited about opening her cat lounge, Whiskers & Wine, in Akron, Ohio, in partnership with a local humane society. Based on what Nicole tells us about this joint, we're pretty excited about it too!

The lounge is now scheduled to open in February, with two large cat rooms "that will accommodate 20-30 'less adoptable' cats at a time," Nicole says. Whiskers & Wine will serve local wine, beer, and mead, along with pre-packaged baked goods, and host monthly events for the public and animal welfare professionals. Products made by "local Queer and BIPOC creators," will go up for sale, Nicole says. "My vision is for the location to be a hub for animal welfare in the area in a way that divests from more 'traditional' animal welfare ideas."

Partnerships are key to community-centered animal sheltering! Take a look at HASS's Community Partnerships toolkit and the HASS x HeARTs Speak Community Partnerships communications kit for ideas.
Devilyn Rugaz, founder of Rugaz Rescue, a Florida-based rescue group for sick and elderly dogs, intends to open a longstanding dream project in the first quarter of 2023: a Memory Garden, which will serve as a community garden for Rugaz Rescue's hospice dogs, and "where the public can come and leave a trinket and plant in honor of their loved ones."
People will be able to make an appointment, to spend time at the Memory Garden with their own dog, and the space—which is in the process of being created in Devilyn's backyard, in Port Richey—for community projects and gatherings. The Memory Garden is fenced, with couches, dog beds, a screen which can be used for powerpoints and presentations, sun coverings, a wash station, a pergola, and more.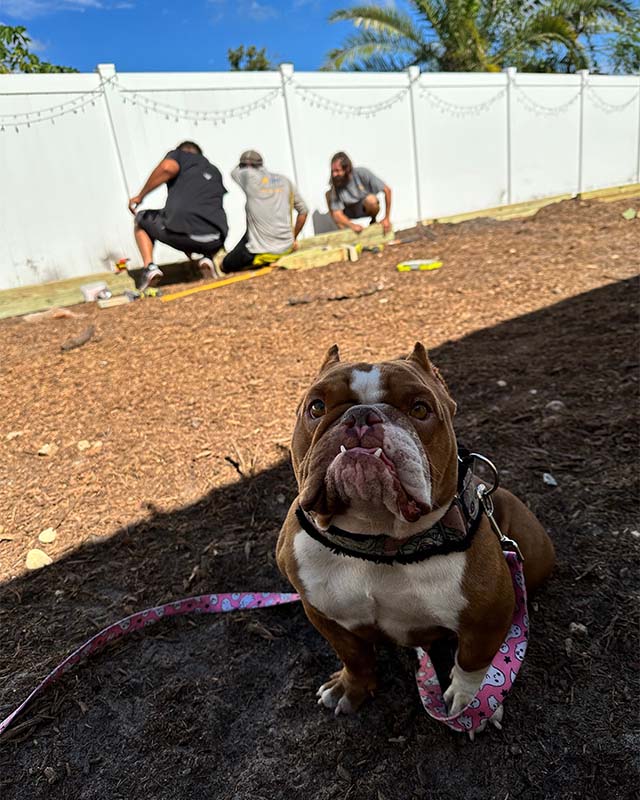 "This garden isn't just for dogs, or those who have passed. It's for the living to make memories while they are still here," Devilyn says. "We have to do better. That starts with how we treat our seniors and those who need us and help the most, both two and four legged. The change has to start somewhere, so we're starting it here."
In 2022, Operation Git-Meow held its first veterinary care clinic for animals brought in by residents of the Naval Station Guantanamo Bay in Cuba, and members of the Guantanamo community.
Over 150 cats and dogs were spayed and neutered at the inaugural clinic, which was held in partnership with SPCA International—the collective effort is called Project KTMO—and 17 other pets received microchips, vaccines, and other care.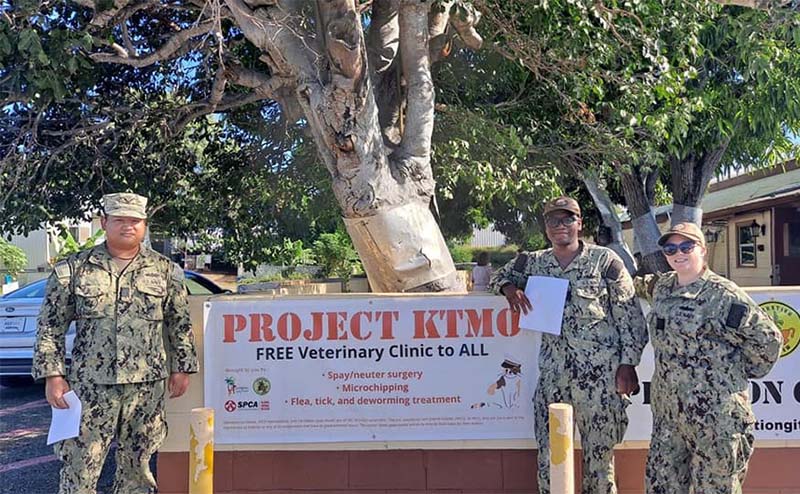 "And we are planning the second in March! With more to follow after that," says Erika Kelly, who launched Operation Git-Meow in 2017 to protect people and animals' health by providing care to and advocacy for community cats, and other pets, in Guantanamo.
"Finally bringing veterinary services in house and having a shelter medicine team at the shelter," says Sarah Hock, executive director of Joint Animal Services in Washington.
That's where the Kitsap Humane Society in Silverdale, Washington, is going this year, too. Director of Marketing Victoria Gingrey says that KHS is expanding its in-house vet care, as well as increasing access to care for the community, with a brand new veterinary lifesaving center. The center is scheduled to open in the fall of 2023. "The first wall went up this week!" Victoria told us, in December.

We have *a lot* of resources for increasing access to vet care. Here are a few:
"We have one goal for 2023, and that's to help you become the shelter you want to be, and the shelter your community needs," says Vincent Medley, the Maddie's® Director of Human Animal Support Services.
"Your mission is to get more lost pets back home, to place more pets in foster homes, to provide expanded safety-net support for your community's families, and so much more. You are building lifesaving bridges with human services agencies," Vincent says. "And our mission is to stand beside you—giving you the evidence-backed tools, resources, and support that will help you keep families together and save animals' lives. We are here to help you meet your goals in 2023 and beyond."
Tell us your thoughts, ideas, and plans for the year, by dropping a line at marketing@americanpetsalive.org!