Have you ever wanted an office mate who would quietly keep you company, always greet you happily when you arrive, and… nonchalantly take a stroll across your keyboard?
The perfect opportunity for a blissful workday can be yours by inviting a feline friend into your office at the animal shelter! It's fun for you and good for the cats, too.
Here are a few items to keep in mind in creating a successful environment for you and your feline coworker.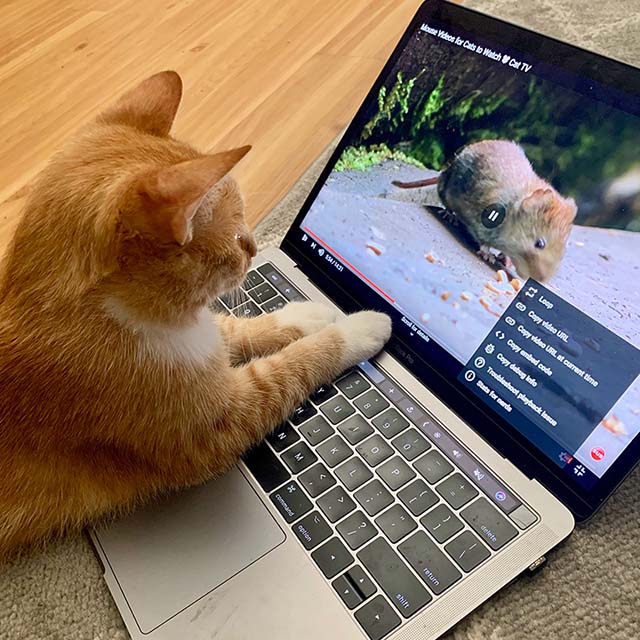 Bare Necessities
Most cats are going to do great in a setting where they can relax in a calm environment and get plenty of attention. That means a kitty coworker can thrive in almost any office setting (unless they have a penchant for chewing cords).
The main requirement is that the office has a door. Safety of your kitty coworker is of utmost importance.
The office can be occupied by any number of people, as long as there is enough space to add a litter box, bowls, bed, and have a little bit of space for toys and play. A definite plus is a window with natural light!
Duty of Care
Determine who will provide care for the kitty. Day-to-day care may be provided by the person or persons who occupy the office, or by caregivers who are caring for all of the pets in the shelter. Determine the protocols for your shelter and make them known to all.
Animal caregivers, medical and behavior teams, and adoption teams may need access to the office, so the office door must remain unlocked or accessible at all times.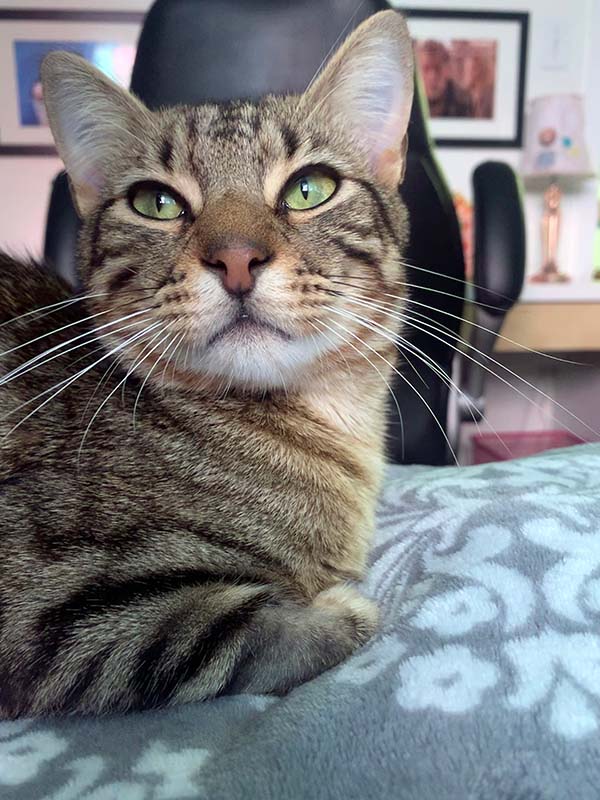 Surface Level
Ideally, the surfaces in your office should be easy to clean and disinfect. You will want to fully clean and disinfect all surfaces between cat occupants.
Laminate, stone, or epoxy floors are preferable to low-pile carpet. But even low-pile carpet is viable as long as considerations are given if any zoonotic disease appears, such as ringworm. You'll need a thorough disinfection, in that case.
We recommend adult cats, not young kittens, for any carpeted office—this reduces the risk of ringworm transmission. 
Tech Talk
The final bit of guidance is to ensure that you update your animal management software to include offices used to house animals as locations. This way, when you are running reports for census review or daily walk-throughs it is clear where these cats reside.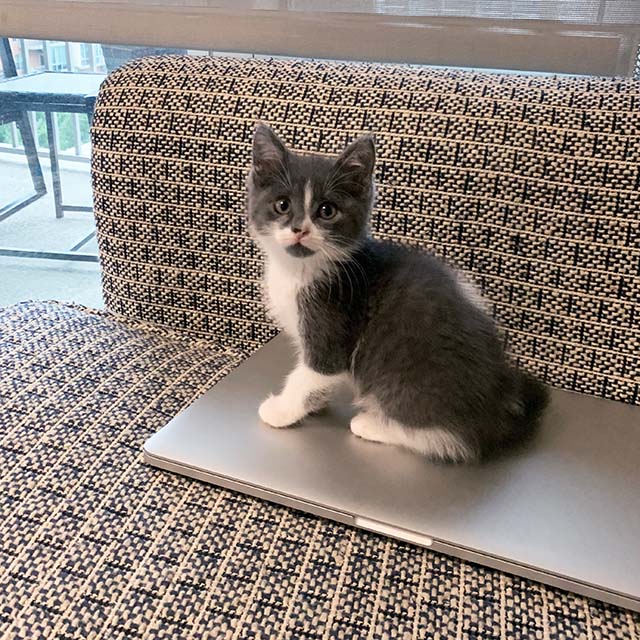 What about offices outside of animal shelters?
Many of these tips will apply to any office—in or out of an animal shelter—that wants to hire a kitty coworker.
The big concerns remain making sure it's abundantly clear who is taking care of the cat, that the cat's environment is safe and comfortable, and that the cat doesn't escape.
Folks wanting to explore fostering or adopting an office cat should reach out to their local animal shelter or rescue groups to find out what might be paw-ssible.
Introducing a cat worker program is a great way to enhance shelter cats' lives, and to bring joy to your workday!