"We have more pet owners being vulnerable to losing their pets than ever before in my lifetime," American Pets Alive! director Kristen Hassen tells the Washington Post. "In this moment, we have to turn the entire community into the animal shelter…But that's going to mean we need so many more regular people to get involved in protecting cats and dogs in our community."
The Washington Post interviewed AmPA! and HASS director Kristen Hassen about the urgent need for fosters and adopters right now, to protect pets whose families are losing their homes, and to make sure shelters do not have to euthanize animals for space.
Millions of American families are behind on rent and at risk of eviction. With the modified federal eviction moratorium expiring on October 3, the number of animals displaced with their people is likely to be catastrophic.
As the Post included in their piece: You can calculate how many pets are facing eviction in your community, using HASS's Pet Eviction Calculator.
Kristen spoke to the paper about how people can help by fostering through their local shelters and rescue organizations, and via more informal "mutual aid" channels like community Facebook groups—and she emphasized what is at stake: the lives of our communities' animals.
"We have come so far in animal welfare history of reducing needless euthanasia, but if we don't all step in and be part of the solution, we could easily slip back into euthanasia of healthy and adoptable pets," Kristen said.
Want to Help People and Pets Facing Eviction in Your Community?
Foster
Animal shelters need people with secure housing to temporarily care for pets. This keeps the pets safe and healthy, and leaves room in the shelter for animals who truly have no other place to go. In most cases, supplies and expenses will be covered while you provide the loving home. You can also be a safety net foster, providing a safe place for a pet owned by someone who has been evicted and needs time to find another pet inclusive home or apartment. Search for your local government animal shelter to find out ways you can offer fostering support to families in your own community.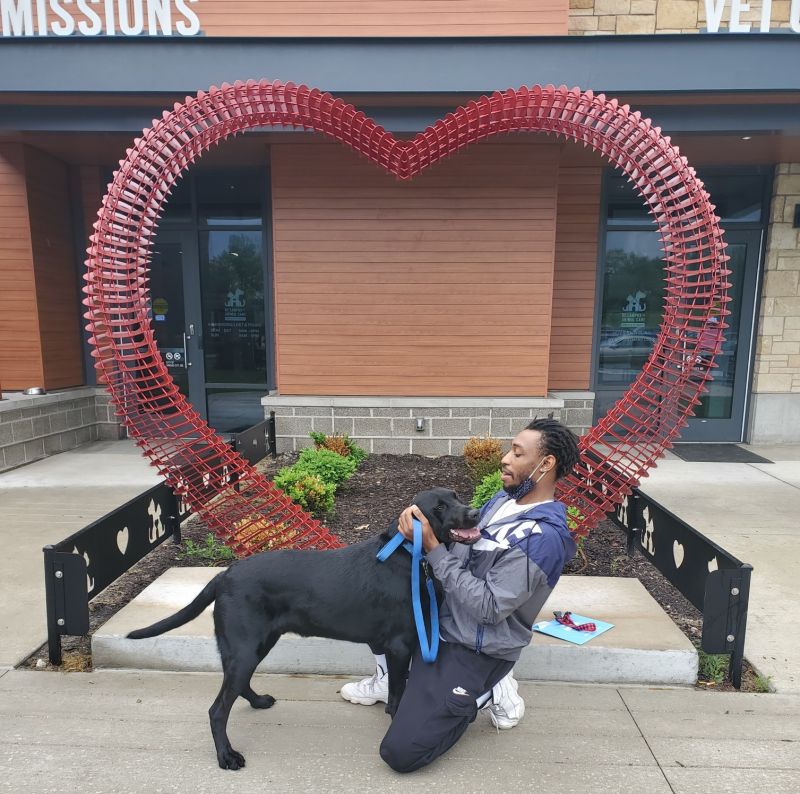 Adopt
On top of adding a wonderful pet to your home, adopting clears much-needed space in the animal shelter for cats and dogs who've lost their homes to eviction. We put together this guide with easy tips on how to adopt a shelter pet.
Help a Lost Pet
Lost and stray dogs make up about 60% of current shelter intake. If you find a friendly lost pet, consider holding them for up to 72 hours and filing an online found report, along with posting the pet's picture in local lost and found groups. By not taking lost pets to the shelter, you help reserve critical kennel space for pets who truly need it.
Read and Share the Keeping Families Together Eviction Response Toolkit
This comprehensive toolkit, created in collaboration with national organizations, HSUS and AAWA, offers concrete ways for shelters and other animal and human services providers to ready a response to the eviction crisis, offer services that will keep people and pets together, and provide temporary solutions to ensure families stay intact. We have more tips and tools here.
Thank you to the Washington Post for covering this story and spreading the word about the urgent need for fosters to take in pets who are losing their homes to evictions.
No shelter can handle this crisis alone. We can keep people and pets together, and animals out of shelters, if we work together.