With employment rates plummeting and the pending eviction crisis, the need for food, toiletries and other essentials is at an all-time high. A recent report from Columbia University found that eight million people have fallen into poverty since May. The demand at human food pantries has increased significantly, but pet food is something most food pantries don't necessarily keep in stock.
Since January 1, 2020, Michigan Humane, a pilot shelter for the Human Animal Support Services Project, has experienced a massive surge of members of their community needing pet food from their pet food pantry.
"We have had just over 26,000 visits to the Judith Caplan Phillips Pet Food Pantry. We are providing food and supplies to about 2,300 visitors each month with about 400 new participants coming to the pantry monthly," says Michigan Humane executive director, Matt Pepper.
In 2019, Michigan Humane had approximately 22,000 visits to our pantry totaling around 411,000 pounds of pet food for the entire year.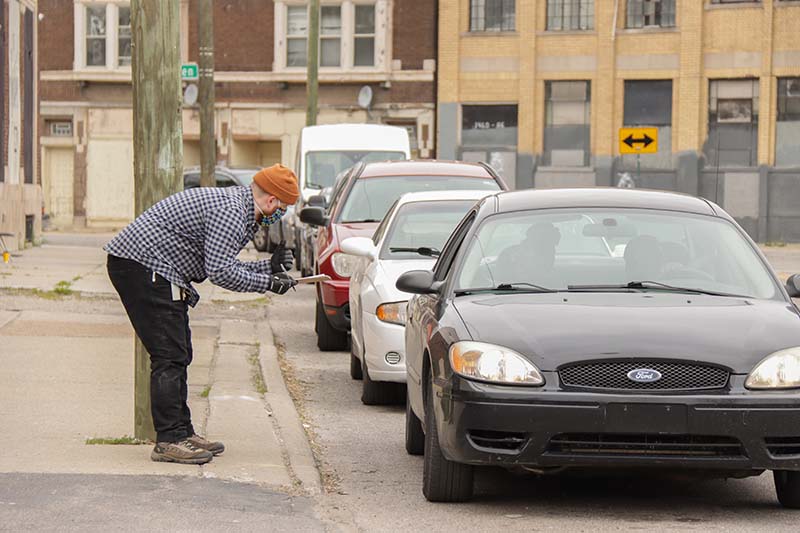 Michigan Humane's food pantry have socially distanced drive-up service at their shelter. They also provide pet food to 58 animal welfare groups and neighborhood associations who distributed the supplies to their clients this year and make up a part of the food they give out – an addition in 2020 that they didn't offer in 2019.
On November 10, 2020, Michigan Humane reached the milestone of 1,000,000 pounds of pet food distributed to pet owners in the Detroit area.
"Depending on our supply, it's expected that we will distribute roughly 1.2 million pounds by the end of 2020 (increase of 192% over 2019) that is roughly equal to over 4 million bowls of food," says Doug Plant, Michigan Humane's Senior Vice President and Chief Operating Officer. "We have heard many stories of how the pet food pantry has been so helpful in keeping pets in our community healthy. We know without the proper nutrition coming from pet food, families are covering the gap by giving human food to their pets. This is not a healthy practice and, as important, families are struggling with human food access so this limits their supply even further," says Doug.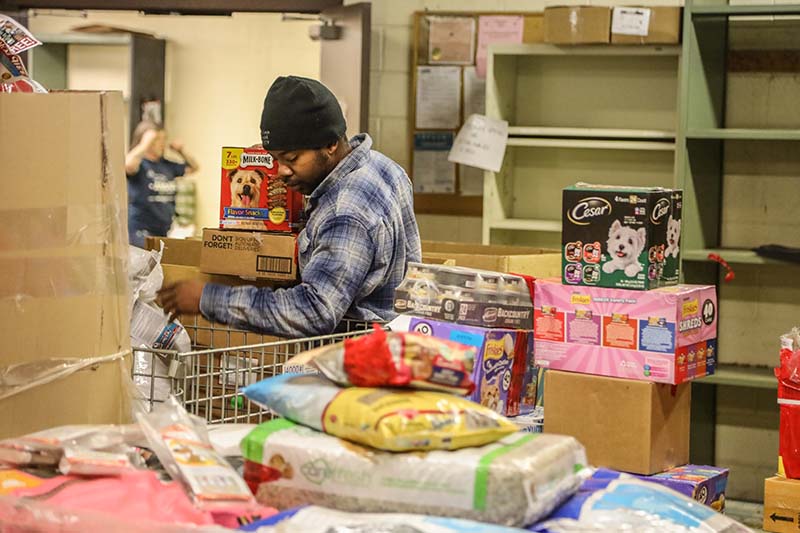 With the massive surge in pet owners coming to the food pantry, Michigan Humane meets many people who are out of work or experiencing job loss.
"It is not enough to be simply in a community. In order to be truly impactful you have to be part of a community."

– Doug Plant
Michigan Humane says they see an opportunity to further engage and cement their presence in the community by engaging their pet food pantry clients with job opportunities. The shelter tends to have several job vacancies at any given time.
"We expect of ourselves that we be an organization that is inclusive and representative of the community," says Doug.
Michigan Humane intends to launch a job fair to recruit applicants that need work and who love animals. "Hopefully we see some success that would benefit us and the families we support. Our pets are only as safe and healthy as the communities in which they live."