It's impossible to say if Ziggy ever had a home, if he ever had a family of his own. But there can be no doubt he left this world knowing he was deeply loved by the staff and volunteers at the animal shelter where he spent his last months.
The elderly dog arrived at Pima Animal Care Center in Tucson, a HASS partner shelter, in early June of this year, in bad shape. He couldn't walk without assistance, he had a hard time urinating and defecating.
Even in that rough condition, in this strange new place, Ziggy was "very friendly and sweet," says PACC spokesperson Nikki Reck. "He seemed to be in a lot of pain, but loved people!"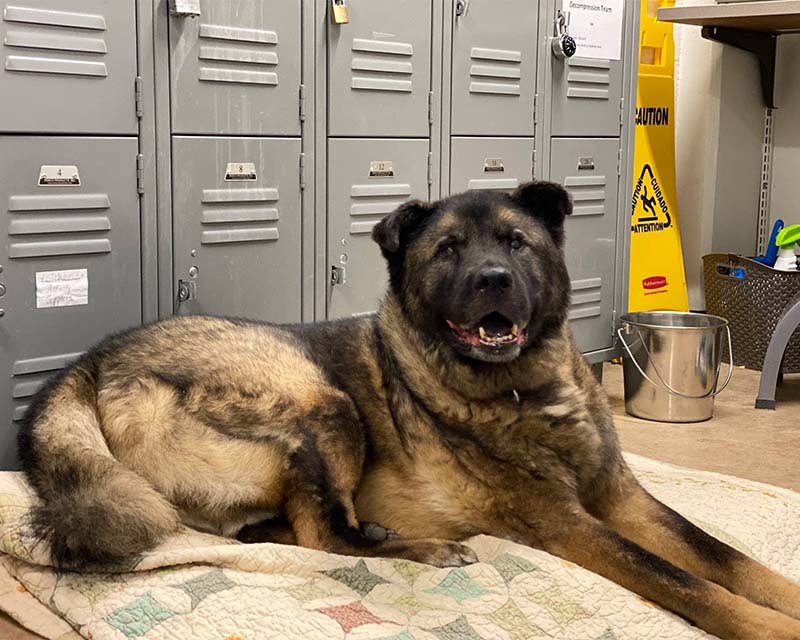 Ziggy quickly won the hearts of the shelter's staff and volunteers. The big boy with the sweet smile became the office dog for the volunteer office, where he favored sleeping on the kitchen floor's cool tiles over the big fluffy bed that had been so carefully prepared for him.
"He got tons of attention, affection, reiki treatments, treats, and more," Nikki says. "He was hard not to love, honestly. Just the sweetest old man!"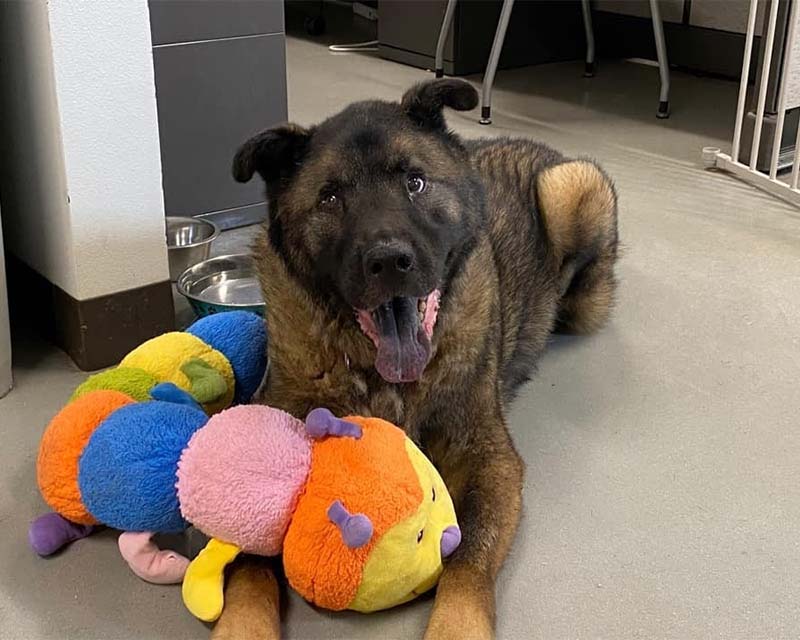 PACC tried to secure Ziggy a retirement home of his own. 
But he didn't find an adopter or foster, before his health worsened to the point shelter staff realized it was time. 
"He was very lethargic and the light had gone away," Nikki says.
And so at the end of August, those who loved Ziggy made sure he had a wonderful morning. They gave him chicken and whipped cream to eat. Then when the moment came, Ziggy's favorite people gathered around him outside, listening to music from a playlist that a volunteer had put together, with songs like Somewhere Over the Rainbow.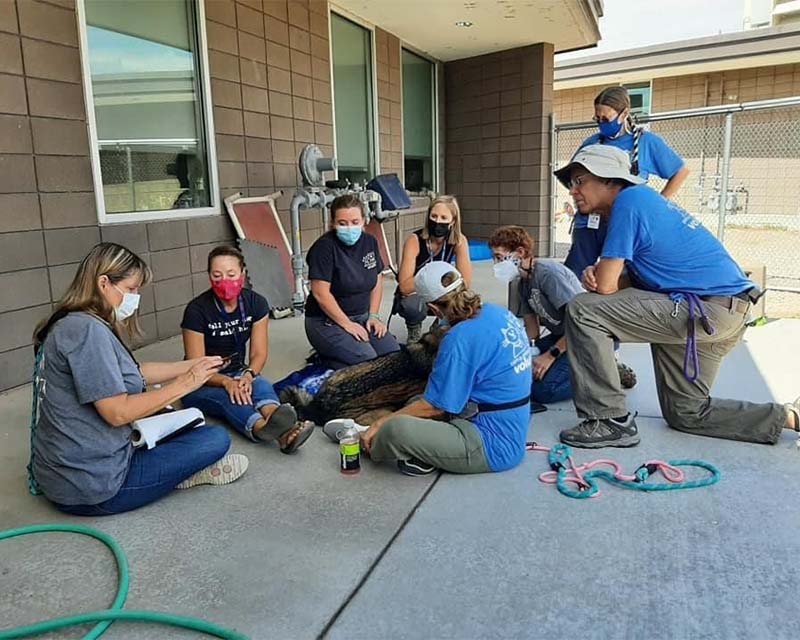 "He got massages and was surrounded by love," says Nikki.
When Ziggy died, his body was sprinkled with rosemary and sage that had been blessed, to ease him and those who love him to the next stage.
Especially during a hard summer coming during a hard year, when animal shelters—and everyone else—is stretched to the limits, a moment of coming together for a dog like Ziggy can feel especially poignant.
Nikki emphasizes this compassion, this humanity, is extended to all the animals in PACC's care during their lives—and in the cases where it is the only humane choice, their deaths.
"Every pet gets a chance at PACC. We work here and people volunteer here because we care," she says. "Every pet is surrounded by love."
Do you have a story to share from your HASS partner shelter? Get in touch here and let us know!
Please join the Human Animal Support Services project to expand community-based sheltering, and protect animals and people.