The days of the volunteer dog walker are not over, but other roles are changing. Shelter staff and volunteers have adapted to match a new approach to sheltering thanks to COVID-19. This means taking on new roles that are community-facing and that are not limited to inside the shelter's walls. After all, volunteers come from all areas and experiences of a community and are crucial to getting new community support programs rolling.
According to shelter experts, these roles are becoming essential to meet the needs of the community and we predict these positions are here to stay.
The Matchmaker
In a time when many adoption processes might be appointment-based or entirely virtual, volunteers can draw on existing resources and save staff time by finding homes that would be a good fit for an animal. Volunteers who have spent time walking a dog or playing with a cat may know plenty about their personalities and behaviors to match them with a family looking for a companion. Since now it's not always as easy as walking around the shelter and meeting many animals at a time, especially when many animals are in foster homes, volunteer matchmakers can smooth out the process. In the current environment of virtual adoption processes, volunteers are going one step further and hosting virtual meet & greets. These Zoom or FaceTime calls let potential adopters see the animals in action and learn about them, all while keeping everyone safely distanced.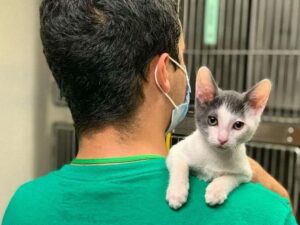 Shelly Simmons, Division Manager of Greenville County Animal Care, says it's important to look at a volunteer's specific skill sets to find the most impactful role for them. "You might have someone who has incredible marketing skills that is washing litter pans, and it's not as fulfilling for them. And it's not as impactful for us to have them doing that, when they could be spending time with our animals and creating great bios with their marketing skills," says Shelly.
The Pet Food Bagger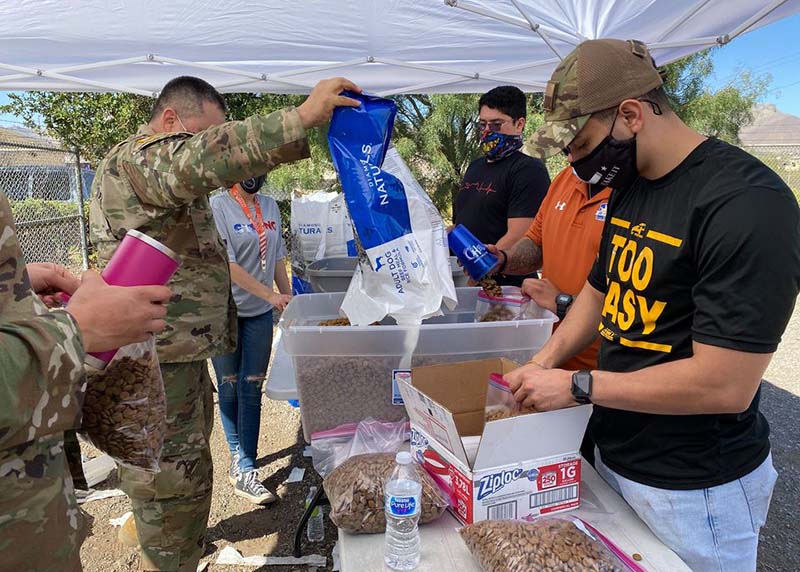 As the pandemic has exacerbated financial and housing crises, many families are struggling to provide for themselves and their pets. These issues are not new, but more and more volunteers are filling recent roles that support families through hard times. "Bagging pet food from 40 pound bags into gallon-sized Ziplocs can be tedious and mundane," says Volunteer Coordinator Luke Lucas from El Paso Animal Services. But he knows just how important that work can be for a family with a pet, and he makes it a point to remind volunteers of the impact they're having.
"It's sometimes the difference between someone keeping their pet and surrendering their pet. I tell them, 'You guys are a vital part of this'."

– Luke Lucas
The Door-to-Door Greeter
Animal services organizations are branching out like never before to be active members of the communities that surround them. Creating strong community relationships don't happen overnight, but the best place to start is an introduction. Staff members from many organizations, like Cincinnati Animal CARE and KC Pet Project, have made it a point to visit surrounding neighborhoods. Just a knock on the door and handing out flyers with lost and found resources, or a goodie bag with dog treats and the details of the next pet food pantry or vaccine clinic, show people animal services are part of their community.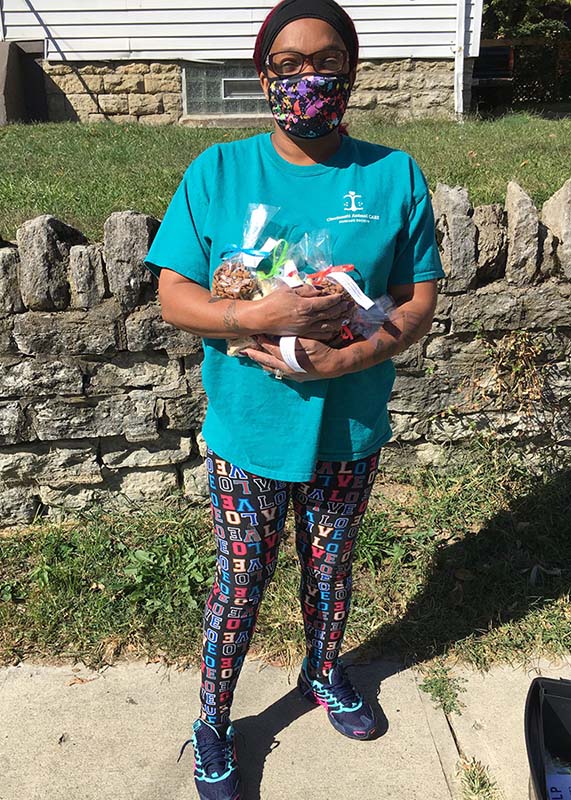 Volunteers can be the perfect liaison, going around their own neighborhoods and telling them how the local shelter can help. Volunteers can give their time and skills in their own communities, as they already might be a familiar face and there might be families in need just next door. Change starts within communities, and volunteers can be a catalyst for that change through their existing relationships.
The Post-Adoption Support Crew
It's not just about getting animals into loving homes. How can volunteers be a part of the work to keep animals with their people?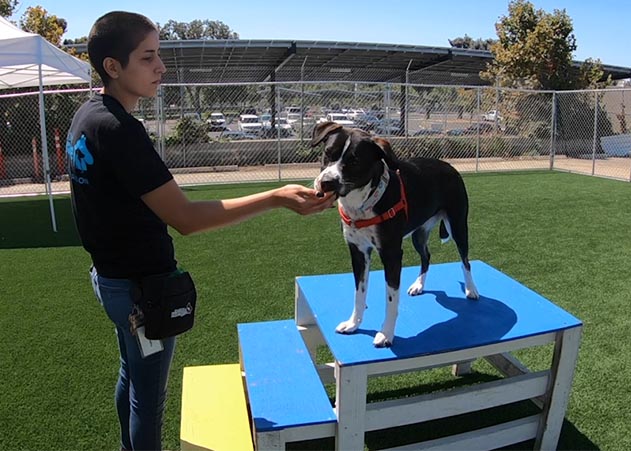 Ann Dunn, Director of Oakland Animal Services, is working on a program that is mostly volunteer-led that offers community support and helps families find resources so they can keep their pets. In this position, volunteers are trained to communicate with adopters and offer support with transitioning pets in their new environment.
"We're really moving towards helping more hard to place animals, knowing that in order for that to be successful, adopters need to get a lot of post adoption support. So many of our volunteers have those skills to be able to provide that advice. With that same experience, you can help anybody in the community who's considering giving up an animal due to behavioral issues."

– Ann Dunn
Many animals might have behavioral challenges or past trauma that require a little longer term support for the adopter and the dog, and many volunteers already have the knowledge and expertise to provide the right guidance.
The Getaway Driver
Animal shelters are a world of movement, and volunteers can turn some spare time and a driver's license into immediate impact. Transport volunteers have moved animals in need between shelters and rescue organizations, but some new opportunities are being added. Transporting food to pop-up pet food pantries or adoption events in different communities are part of the shift to community-centered volunteering. For members of communities who don't drive or lack consistent transportation, volunteers can offer their support by transporting an animal back home or delivering supplies. They can also help caregivers of community cats trap and return the cats to and from surgery.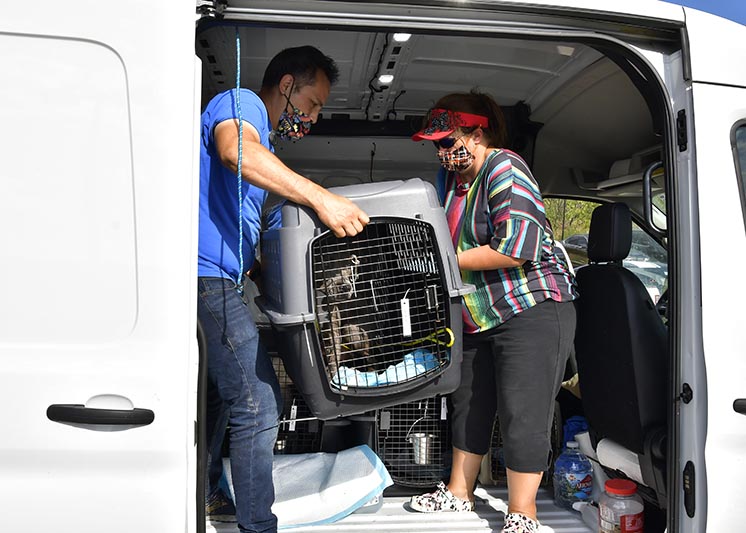 The Recovery Assistant
Spay-neuter clinics have been a big part of what shelters do for a long time. Now, as shelters reach more communities with mobile clinics or as they get back into the swing of things in socially-distanced ways, volunteers must be brought into the mix. While the medical team gets surgeries done, volunteers can sit with recovering animals as they wake up and keep them calm and comfortable. Having someone available to just comfort animals through the stress of surgery is as much a part of the process as the procedure itself. Lori Todd, Volunteer/Event Supervisor at Charlotte-Mecklenburg Animal Care & Control, is working on encouraging more volunteers to help out in this way.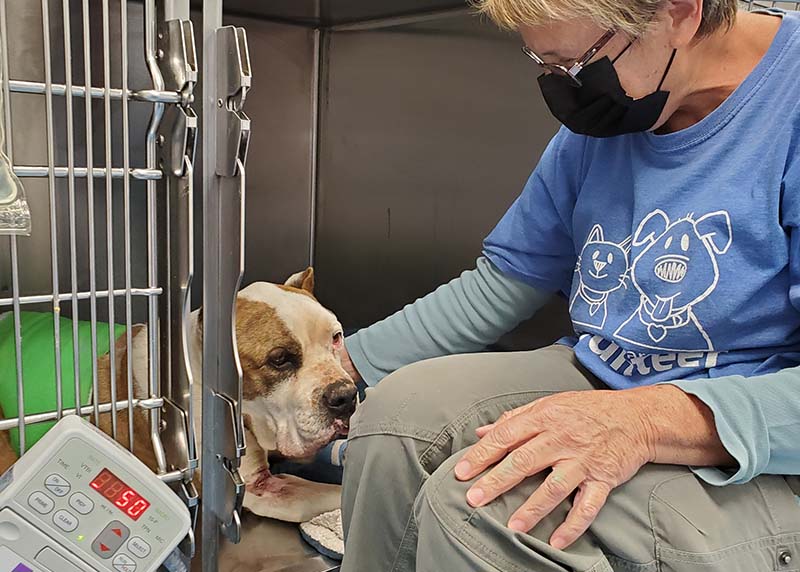 The Pet Detective
Lori has seen volunteers use their communication skills to bring families back together. Volunteers can get photos of lost animals that turn up in the shelter and make posts about them on social media like Facebook and Nextdoor. People looking for their lost pets can ease health or transport concerns by looking on social media first. Charlotte-Mecklenburg has seen a lot of success with this, especially because many families who lose their beloved pets really do want to be reunited. The year 2020 has transformed how shelters look at reuniting lost dogs and cats with their people, and volunteers can be the bridge between shelters and their communities to get more lost pets home.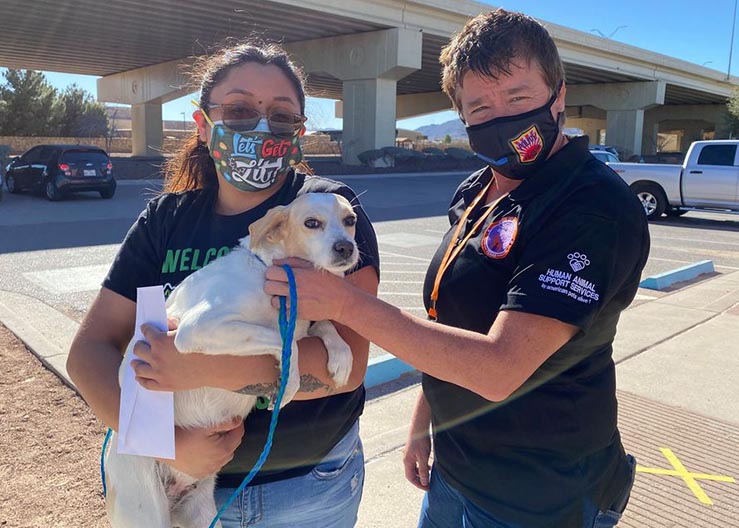 The Toymaker
At El Paso, volunteers are making enrichment toys at home. To limit contact, they can pick up the materials at the shelter and come back to drop off the finished product. As the public isn't around as often to interact with the dogs, staff and volunteers are doing some heavy enrichment lifting. Making toys that keep dogs active and interested is a simple, safe way to help out.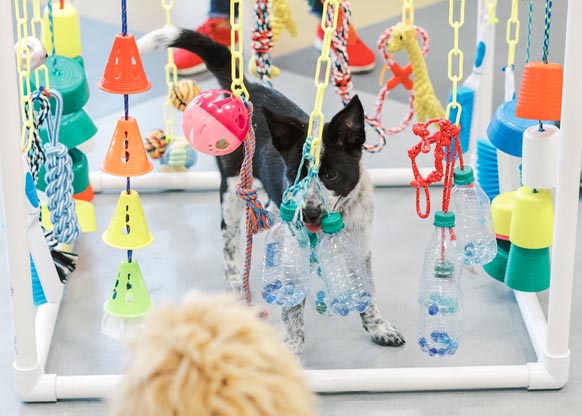 Luke says making enrichment toys is a way for youth at juvenile centers to work toward their community service hours and be involved in something impactful.
The Ever Faithful Dishwasher
The dishwasher role will never go out of style. Clean laundry and dishes keep things moving at the shelter, even when fewer animals may actually be there. The reality is, fewer pets are at the physical shelter, but there might be fewer people too. Laundry and dishwashing are big jobs for one or two people, and having more people available to do the dirty work means these jobs keep getting done, even if shifts look different now.
Many volunteers are excited about the change that is taking place in shelters. Others are still a bit unsure. If you signed up to volunteer because you wanted to interact with animals in the shelter environment, how do shelters make sure you feel the impact of your work? Volunteer roles might look different, but Ann is hoping volunteers will see this transition as a win-win. "In order for us to succeed in the goals for HASS and for that to be really transformative and not just something that we do for a short amount of time, all of our resources need to shift," she says. And this includes volunteers.