The weather is warming and kennels are getting fuller. (No kidding, right?)
Just to lay this on the table: we're all of us working toward a future where space crises are rarer than they are today. One where most pets are in homes—foster homes, and supported in their family homes—leaving ample room in physical shelters for the pets who truly need to be there.
These eight tips and ideas—plus a whole bunch of bonus extras—are aimed at helping mitigate a space crisis today, and preventing one tomorrow, as we strive toward that necessary transformation.
Make Sure Your Pet Pantry Is *Really* Open for Business—and That Your Community Knows They Can Use It Without Judgment
Helping Hands Humane Society in Topeka, Kansas, used to have a limit on how often people could patronize the shelter's pet food pantry. In an effort to keep more pets at home with the people who love them, "this year we removed that," says Grace Clinton, Director of Philanthropy. "We are serving between 200 and 300 families each month who would have to surrender their animal without pet food."
There's also been a real effort to destigmatize pet owners who seek out support. The standard advice is to never, ever read social media comments—well, Helping Hands is taking a different tack.
"We really started getting into the social media comment sections where there was judgment of pet owners—'If you can't afford a pet, don't have one'—and began dispelling these from the perspective of the shelter," Grace says. The shelter's also gone on TV and other platforms to try to help community members understand how important pet support is for families—and for the shelter, which "cannot reasonably take on all the animals."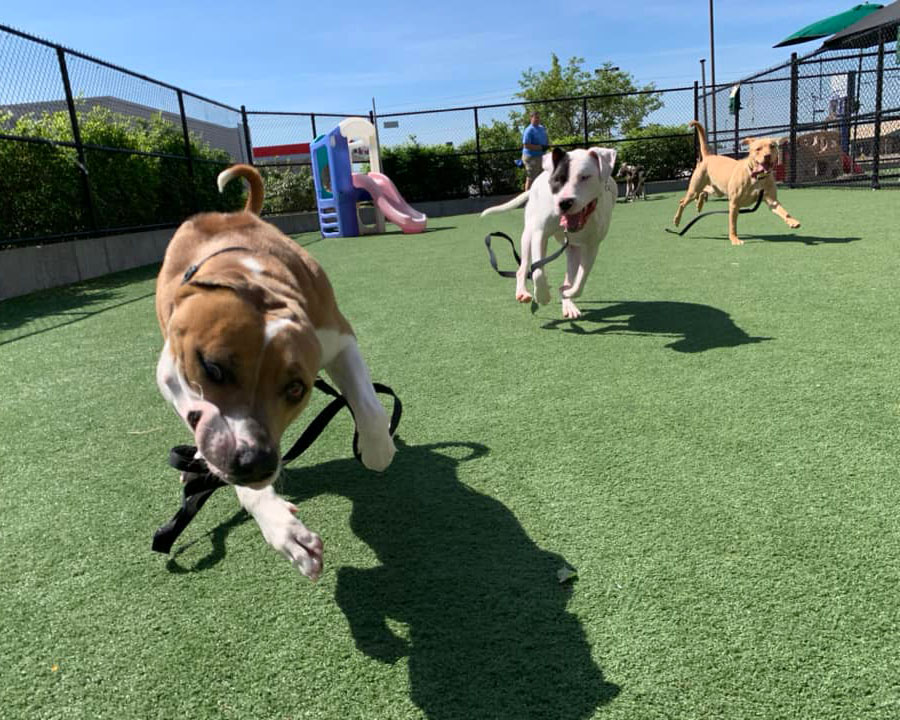 Use Tech Tools That Make Your Work Easier
Look, of course there's no single tech trick that's going to make a space crisis disappear. If only! But using the tools at your disposal can make your job easier and more efficient—so you have more time and other resources to devote to helping pets get into and stay in homes.
To that end, we have two recent(ish) blogs for you: This excellent blog by Katie Pemberton of Memphis Animal Services about how to use ChatGPT in animal shelter marketing and communications.
Next, we've got this blog on 10 ways animal shelters can use QR codes—along with an explanation about what QR codes are, and how to make them.
Give it a try. See how these tools, which are free to use!, can be applied at your org.
Can Surrendered Pets Go Back Home?
During Montgomery County Animal Services and Adoption Center's most recent space crisis, the Maryland shelter decided to take a new approach. They began reviewing the reasons why pets had been given up to the shelter—especially for some longer-stay dogs—and, "where appropriate, we reached out to owners to see if their situations had changed," says Community Relations Manager Maria Anselmo.
In some cases, they had. For example, a family who'd surrendered their 6-year-old dog named Yo-Yo over the winter due to housing issues. When the shelter reached out several months later, their housing situation had been resolved.
"They came the very next day to pick up Yo-Yo," Maria says. "We've never seen that boy run so fast and look so happy to see anyone. It was truly a beautiful moment."
Here, you can see it for yourself. Have some/A LOT OF tissues at the ready.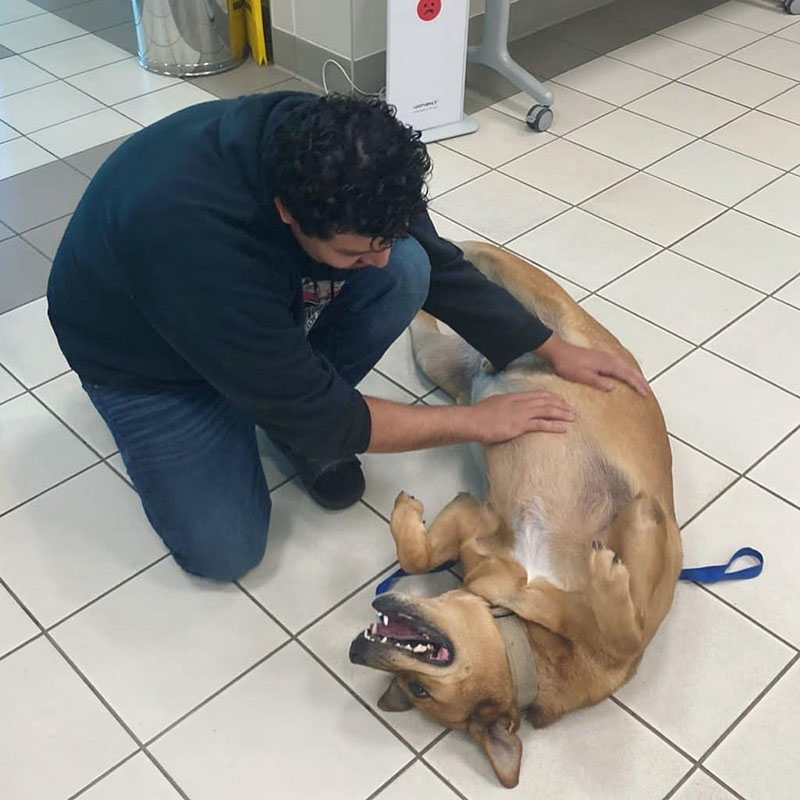 Along with these calls—and incredible reunions—the shelter is also offering more up-front support by calling people with appointments to surrender a pet, "to see if there are things we can help them with to keep their pets in their care," Maria says.
Get Into the Housing Business
As with Yo-Yo's family, housing is consistently given as a top reason why loved pets are given up to shelters—and that's sure not getting less true in this wild economy.
You may not be in a position to solve your community's housing crises all on your own. But there are some very important measures you can take to help people and pets stay together through it. Here are just a few:
Reunite More Lost Pets With Their Owners
About half the pets who enter shelters come in as "strays"—but many if not most are pets who have gotten lost. That spells a lot of opportunity to prevent these owned pets from filling kennels that are needed by animals who truly have no place else to go!
Build Out Your Foster Program!
There are as many new ways to recruit and incentivize fosters, as there are grains of sand on the beach. Here are three for you to try: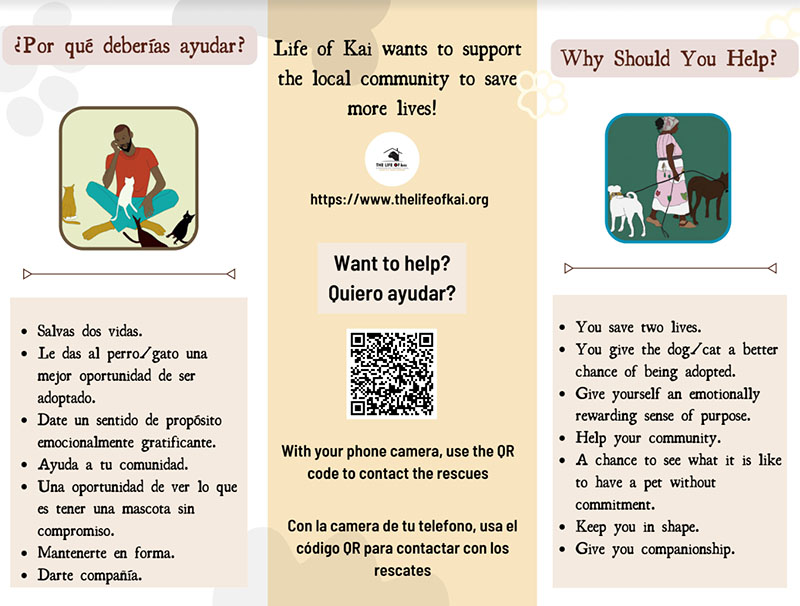 Support Self-Rehoming
About a quarter of the pets coming into shelters are owner surrenders—supported self-rehoming is a very important way to help these animals transition from one home to the next, without ever entering the shelter.
The HASS Supported Self-Rehoming toolkit will give you a lot of ways to get started. We've got this infographic about how to find your pet a new home, that you can share with your community, too—and a self-rehoming communications kit chock full of customizable infographics, media pitches, and more. Feel free to share this blog, too, about how members of your community can adopt pets directly from one another.
Dori Peck, Executive Director of SpokAnimal in Spokane, Washington, tells us her shelter is supporting community members in using the self-rehoming platform Home to Home "for a large number of animals that would have otherwise been surrendered to our shelter."
Not everyone who uses that website comes back to update their posts, so Dori can't say for sure how many pets are finding their new homes that way—but she believes it's making a difference. "I think it is definitely keeping pets out of the shelter (especially the harder ones for us to shelter here)."
Hold a Late Night Adoption Event
League City Animal Care in Texas began holding monthly after-hours adoption events last summer—the shelter is about 10 minutes from the Johnson Space Center, so a lot of them came with an on-point theme: Make Space in Your Heart for a Shelter Pet.
The shelter turns it into a fun event for all, with glow sticks, crafts for kids, like galaxy jars, and even "mind control devices" (i.e., hats made of tin foil).
"We cut out all the overhead lights and deck out the shelter with neon lights, galaxy projectors, etc. We play music that's all got a space theme and keeps the party atmosphere going," says Community Outreach/Volunteer Coordinator Lynette Bodmer. "Plus we love the theme of space because not only does it play on NASA, we can talk about how we need to open up space in the shelter!"
League City experimented with the timing of the events, finding that for them, it works best after dark—8 p.m. to midnight has become a regular time slot.
Lynette says "at least a few go home, even on the quieter nights"—and an even bigger deal is that these late-night adoption events are great at building community.
"We have so many people that pop in that have never been to the shelter and are coming just because it's something fun or different and they are curious," she says. This leads to people signing up to volunteer, and foster, as well as returning later to adopt. It's also led to a lot of donations. "I think there's something about this event that really shines such a positive light on what we do that really inspires people to open their wallets! We have some that literally just walk in during the events only to drop off a check."
Lynette has some tips for others to try a late-night adoption event of their own: Ask for sponsors, who may cover all or part of the adoption fees during the event. Go live on social media during the event, so even people who aren't there in person can get participate, and see your adoptable pets. Find fun themes, and then really go for it with your decorations and marketing.
And most of all, just give it a go. "We got a lot of crazy looks and negative Nancies when we first decided to do things like this. And guess what? We just did it anyway!" says Lynette. "The more we've done it and the more successful it's been, the less the detractors have had to say and the more positive notes we've received!"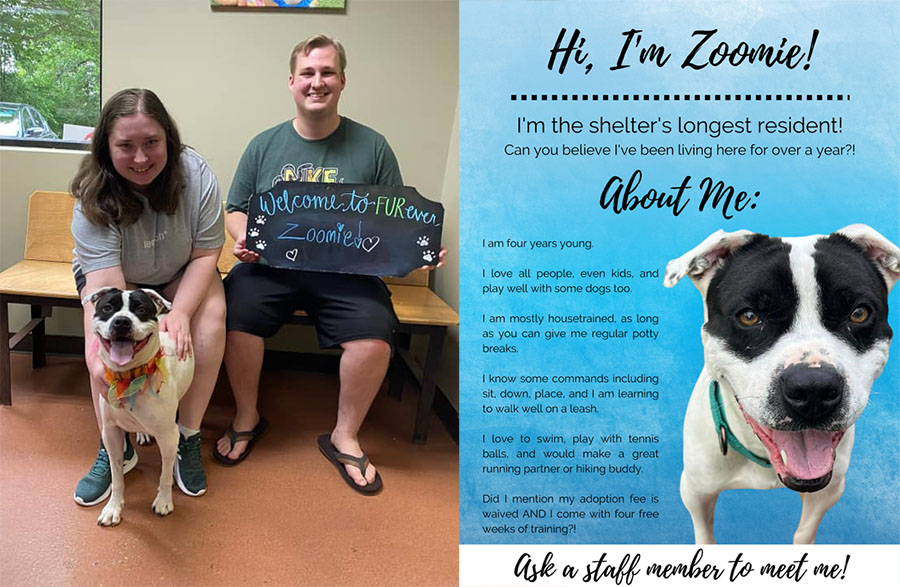 Some other adoption ideas for you:
What are you doing to manage a space crisis? Do you have any innovative programs or ideas you're working on at your shelter, or other thoughts to share? Let us know by emailing marketing@americanpetsalive.org!